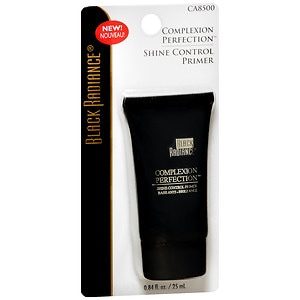 This shine control primer is really good for oily skin. When I apply this primer, it makes my face matte and I do not have to apply a lot. This can work alone, under a foundation or under a bb cream. It makes your face very smooth.
·
Need to allow it to set for about 5 mins, so you have to add 5-10 mins to your makeup routine
This primer lasts really long. I bought this bottle in October and I still have enough in there to last me about another month and a half. It is definitely a must try product. Many people believe that it is only made for African American skin because their makeup is made primarily for Women of Color. However, I have friends from other ethnicities (Caucasian, Mexican, Italian, etc.) who use this product as well, so it can be used for everyone and everyone loves it. I recommend this product to anyone who is looking for a primer that is very affordable.
(Don't forget to subscribe and leave your comments below:the positive and the negative, I want everything)