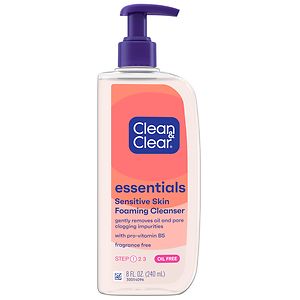 I use the Clean and Clear Foaming Facial Cleanser to remove the makeup from my face. I also, use it with my facial cleansing buffs when I exfoliate. I LOVE this stuff because it removes everything and it is very affordable. I would recommend for everyone to try it. You can get it at any drugstore and Ulta. They range from $3.99-$5.99. I usually get mine from Ulta (if you haven't noticed, I shop there a lot) for about $4.49.
What type of cleanser do you use to remove your makeup and why do you love it?
If you answer this question in the comment box, your chances of winning the giveaway will be even better :)
I will be posting a giveaway teaser by the end of the week, so keep checking on my blog and see if you can figure it out.